NOx Budget Trading Program
Overview
The NOx Budget Trading Program (NBP) was a cap and trade program created to reduce the regional transport of NOx emissions from power plants and other large combustion sources in the eastern United States. The NBP began in 2003 and was designed to reduce NOx emissions during the warm summer months, referred to as the ozone season, when ground-level ozone concentrations are highest. The program was a central component of the NOx SIP (State Implementation Plan) Call, promulgated in 1998.
From the beginning of program implementation in 2003 to 2008, the NBP dramatically reduced NOx emissions from power plants and industrial sources during the summer months, contributing significantly to improvements in ozone air quality in the eastern United States. Learn more about progress under the NBP.
Beginning in 2009, the NBP was effectively replaced by the ozone season NOx program under the Clean Air Interstate Rule, which required further summertime NOx reductions from the power sector.
NOx SIP Call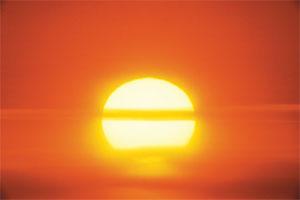 In October 1998, EPA finalized the "Finding of Significant Contribution and Rulemaking for Certain States in the Ozone Transport Assessment Group Region for Purposes of Reducing Regional Transport of Ozone"—commonly called the NOx SIP Call. The NOx SIP Call was designed to mitigate significant transport of NOx, one of the precursors of ozone. For those states opting to meet the obligations of the NOx SIP Call through an allowance trading program, EPA included a model NOx Budget Trading Program rule (Part 96), which was developed to facilitate cost-effective NOx emission reductions from large stationary sources. Part 96 provided sources with a complete trading program, including provisions for applicability, allocations, monitoring, banking, penalties, trading protocols, and program administration. States choosing to participate in the NOx Budget Trading Program had the flexibility to modify certain provisions within the model rule.
See the entire rulemaking history of the NOx SIP Call Regional Transport of Ozone (RTO).