Ports Primer: 8.2 Citizen Science Projects
On this page:
---
Citizen science (sometimes known as community science) is a tool that can empower communities to better understand the environmental conditions impacting them, provide a vehicle for analyzing and sharing that data, and advocate for positive environmental and community change. Citizen science projects recognize the value of engaging the public in scientific investigations. Citizens can participate in or lead research efforts both by analyzing existing data and gathering new data for analysis.
Members of the public have contributed to scientific research for a very long time, but recently new technology has spurred the emerging field of citizen science. Community residents bring valuable local knowledge to scientific research. For example, community residents may be able to identify and prioritize locations of concern for the placement of air quality monitors. 
For more examples of citizen science projects, refer to this online catalog.
Community-Based Participatory Research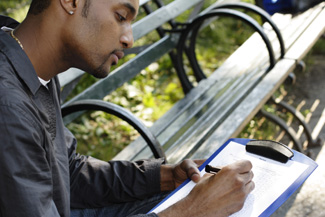 Citizen science is a form of community-based participatory research (CBPR). As defined by the W.K. Kellogg Foundation Community Health Scholars Program, CPBR is a "collaborative approach to research that equitably involves all partners in the research process and recognizes the unique strengths that each brings. CBPR begins with a research topic of importance to the community, has the aim of combining knowledge with action and achieving social change to improve health outcomes and eliminate health disparities."1 
Citizen Science and Air Quality Monitoring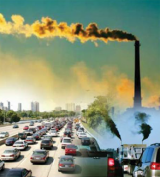 Air quality data has traditionally been collected by a national network of air quality monitoring stations. These expensive monitors are highly sensitive and carefully maintained to create data that is reliable and accurate. Emerging technology provides opportunities for communities to use low cost sensors collect data at the local level. These data may help communities make a case for air quality concerns.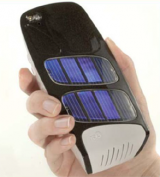 The quality of these new lower cost air quality monitors varies a great deal. Therefore, care needs to be taken to ensure that the equipment and methodologies selected will provide data that will useful in protecting the health of residents.
Also, where decision-makers already understand that serious air quality issues exist, the community should consider whether adding more data will be useful. There may be circumstances where the money spent to gather data may be better spent reducing exposure.
For more information: Citizen Science Opportunities for Monitoring Air Quality
EPA's Air Sensor Toolbox for Citizen Scientists2
EPA's Air Sensor Toolbox for Citizen Scientists provides information and guidance on new low-cost compact technologies for measuring air quality. This online resource includes information about:
Sampling methodologies
Generalized calibration/validation approaches
Measurement methods options
Data interpretation guidelines
Education and outreach
Low cost sensor performance information
For more information: Air Sensor Toolbox
---
Select to go forward or back.