Additional Resources and Tools Related to EJSCREEN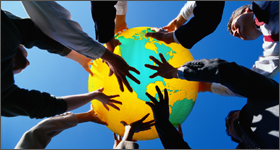 EJSCREEN Resources
EJSCREEN is a tool that provide a great deal of information, based on data sources and methods that have been fully described in great detail in the EJSCREEN Technical Documentation, which is the most comprehensive source of information about EJSCREEN. For those simply wanting to learn how to start using the maps and reports, we have also provided a User Guide that walks through the steps involved. A fact sheet and list of common questions and answers are also available.
---
Other EPA Data and Mapping Tools
Below are links to a number of different data and mapping tools that have been developed by EPA. They may provide additional resources for screening and analyzing different areas for environmental and environmental justice concerns. EPA has created a comparison chart to explain key differences between four commonly used mapping tools.