Understanding EJSCREEN Results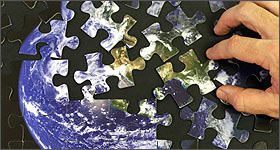 EJSCREEN uses maps and reports to present three kinds of information: Environmental indicators, demographic indicators and EJ Indexes. An EJ Index summarizes how an environmental indicator and demographics come together in the same location.

An EJSCREEN map can display one indicator at a time. An EJSCREEN standard report will present all of the indicators in a single, printable report that covers any area you have selected. To understand EJSCREEN's reports and maps, it is helpful to learn more about the EJ Indexes, environmental indicators, demographic indicators as well as how they are presented in the standard report.