Recommendations of Specifications, Standards, and Ecolabels for Federal Purchasing
Recommended Standards and Ecolabels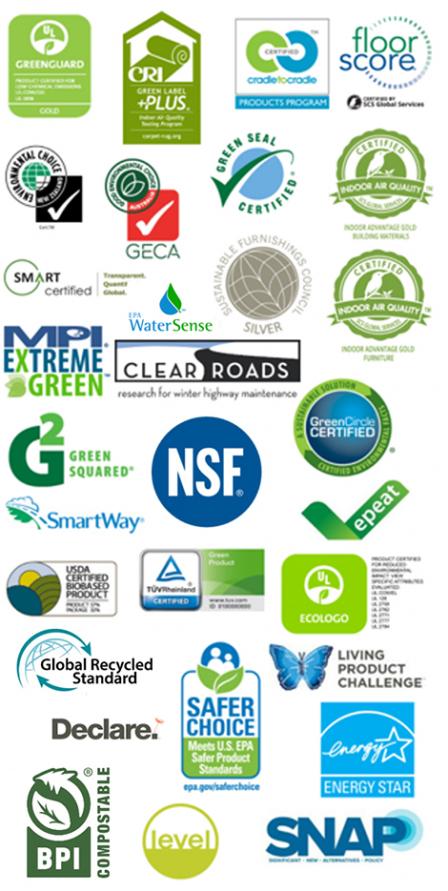 Click image for larger version.
The Recommendations of Specifications, Standards, and Ecolabels help federal purchasers identify and procure environmentally sustainable products and services. In addition, they support Federal agencies in meeting their sustainability goals and requirements. The federal government is the single largest purchaser in the U.S., spending more than 550 billion dollars on products and services each year., with the power to catalyze a more sustainable marketplace for all. The recommendations cover 25 key federal purchase categories and include over 40 private sector standards/ecolabels. The recommendations give preference to multi-attribute (i.e., life-cycle based) standards and ecolabels that address key product hotspots, and product conformance is ensured by  a competent certification body. The full list of recommendations is also available as a PDF (updated August 2020).
Inclusion in the Recommendations is not an endorsement by EPA of the standards/ecolabels or of any of the products conformant to these standards/ecolabels, but rather a statement that the standard/ecolabel meets EPA's Guidelines.
Cafeteria
Construction
Custodial
Electronics
Grounds/Landscaping
Machine Shop Operations
Office/Furniture