Government and Industry Explore Investment Solutions at Environmental Financial Advisory Board Meeting in Kansas City, Missouri
– EPA Region 7 Feature –
By Shannon Bond and Angela Brees, Office of Public Affairs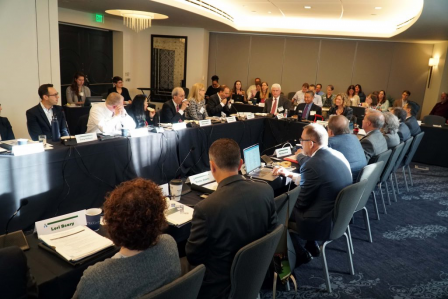 Funding environmental infrastructure upgrades and maintenance is a challenge across the nation, especially in rural communities. Funding infrastructure innovations that improve environmental and public health can feel overwhelming at times. To find success, many believe that funding ideas and solutions must come from private organizations in the communities they serve.
EPA's Environmental Financial Advisory Board (EFAB) is one source for ideas and advice on how to engage communities and the private sector about innovative financing of environmental protection.
The EFAB provides these ideas and advice to EPA's administrator and program offices. Members include a diverse collection of professionals from banking, utilities, and state and local government. On Oct. 19, 2019, these professionals converged on Kansas City, Missouri, at the Fontaine Hotel for a public meeting.
EPA Region 7 Administrator Jim Gulliford (pictured at right) opened the meeting by focusing on four challenging infrastructure priorities:
Water infrastructure

Stormwater management
Opportunity Zone investment
Waste management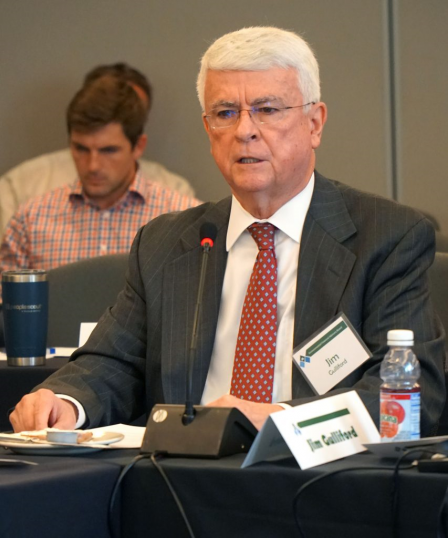 "Resetting the value of clean water in our personal lives is a challenge," Gulliford said. "We expect clean water, but many times the bills we pay do not reflect the true cost."
Resources for Water Infrastructure
Smaller communities face costly water treatment challenges as populations decrease in rural areas. EPA is offering technical assistance, training and tools to these communities and state governments. EPA Region 7 has developed the Small Community Asset Management Tool and the Small Community Sustainability Tool. The first is an Excel tool that helps communities identify and analyze water and wastewater assets. One important goal of this tool is to determine vulnerabilities and prioritize needed upgrades.
The Small Community Sustainability Tool was developed with the Environmental Finance Center at Wichita State University in Wichita, Kansas. It provides an estimate on the future sustainability of drinking water and wastewater infrastructure rates. Region 7 invited state representatives and technical service providers to a small systems tool workshop on Nov. 13, 2019.
EPA has also announced nearly $43 million in grants for small and disadvantaged communities. These funds are available under the Water Infrastructure Improvements for the Nation Act. For additional resources, EPA hosts the Asset Management Resources for States and Small Drinking Water Systems page and the Smart Growth in Small Towns and Rural Communities page.
Funding Stormwater Management
Stormwater management is another huge problem for communities. The problem arises when an extreme stormwater event sends wastewater surging beyond its regular flow. This water often discharges into a water body without full treatment. Kansas City and St. Louis have developed long-term plans to upgrade their wastewater infrastructure to reduce or eliminate sewer overflows. The cities are scheduling these upgrades, along with other city improvements, to minimize community disruption and reduce cost.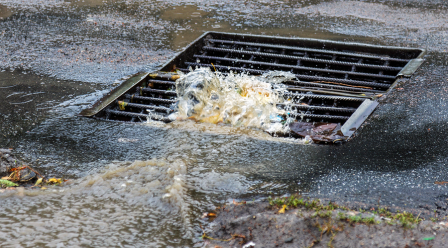 EPA has provided a $47 million Water Infrastructure Finance and Innovation Act loan and a matching amount from the state revolving loan fund to help address this challenge. The goal is to establish or maintain affordable utility rates for the most vulnerable members of the community.
"What I hope this board can help us with is how to make these improvements affordable to our communities, big and small. How do we incentivize states, counties, cities and utilities to invest in these critical infrastructure investments?" Gulliford asked.
Opportunity Zones Encourage Investment
Opportunity Zones are distressed, and low-income communities with investment opportunities that may be eligible for preferential tax treatment. There are 8,762 zones in the U.S. and approximately 40% of them are in rural communities. According to Stanley Walker, with the EPA Region 7 Brownfields program, many of these zones are likely to include Brownfield sites.
"EPA has Brownfield resources designed to spur redevelopment, and grants and technical assistance are available for planning and assessment," Walker said. "We work with rural communities across the region."
Gulliford said that many rural communities do not have the resources to develop plans and market them to outside investors or seek competitive grants. "I hope Opportunity Zones will help create incentives for investors to remain in rural and urban community cores."
For investors, these plans must reflect the assured success of the redevelopment project. One of the EFAB's many goals is to help communities devise strategies to attract investors from large markets and leverage existing assets to seek funding opportunities.
Tackling Waste Management
Through the years, modern waste management practices have developed in response to health, water quality, and odor concerns. And nearly every activity produces some type of waste. Waste products must be reused, recycled, stored, treated or disposed of.
Municipal solid waste

Agricultural
Animal
Medical
Hazardous
Industrial
Construction
Extraction and mining
Oil and gas production
Fossil fuel combustion
Sewage
Since 1995, the U.S. has significantly reduced its amount of municipal solid waste. Despite this, according to the Organization for Economic Cooperation and Development, the U.S. creates the largest amount of municipal solid waste per person per day among industrialized nations.
"EPA first seeks to encourage communities to look at waste reduction and material reuse," Gulliford said. He explained that years of progress made through recycling programs may be at risk as destinations for recycled materials decrease – specifically, plastic.
This is due in large part to China's new law, the National Sword policy, which bans the importation of most types of plastic. The law went into effect in January 2018. In the past, it has been more economical for U.S. companies to export plastic to China instead of recycling it domestically. But after 25 years, this recycling stream has been disrupted. According to a study published in Science Advances, China has imported 45% of global exported plastic since 1992. Now, this plastic is piling up or making its way to new countries without adequate recycling infrastructure. For some rural municipalities and communities, this means the search is on for new buyers. Less fortunate communities have been forced to reduce or discontinue recycling programs.
"Hopefully, this will lead to domestic development of recycling facilities and encourage collaboration between recyclers and manufacturers to utilize more sustainable materials," Gulliford said. "With financial assistance, it may also create an opportunity for more states and municipalities to explore energy production from waste."
Following his opening remarks, Gulliford engaged with the EFAB members about how organizations and local governments could incentivize waste infrastructure upgrades and innovations in small communities. In response, the group discussed the Clean Water State Revolving Fund for drinking and wastewater, specific grants and loans that may be available, and the Water Infrastructure Finance and Innovation Act.
Gulliford asked the EFAB to consider rural communities, as well as larger cities, when exploring solutions to funding infrastructure improvements and upgrades.
"Government and industry must work together to ensure that our small communities thrive while protecting the environment, and that begins by providing investment opportunities for even our smallest towns," he said.
WEB RESOURCES