Ecoregional Results - National Lakes Assessment 2012
For each ecoregion, the National Lakes Assessment 2012 assessed information on a number of important indicators related to lake condition across four categories:  Least Disturbed, Moderately Disturbed, Most Disturbed, and Not Assessed. 
To highlight key findings from each ecoregion, the user can examine and compare results across condition categories for:
trophic state
key stressors
human use condition
changes in lakes between the 2007 and 2012 report*
Results for the most disturbed category for all indicators are also presented to allow the user to examine and compare results more fully across this category. 
Additional ecoregion-level results are available on our interactive NLA Dashboard, including information on individual indicators across all four condition categories. General descriptions of the ecoregions are available on the NARS Ecoregions page.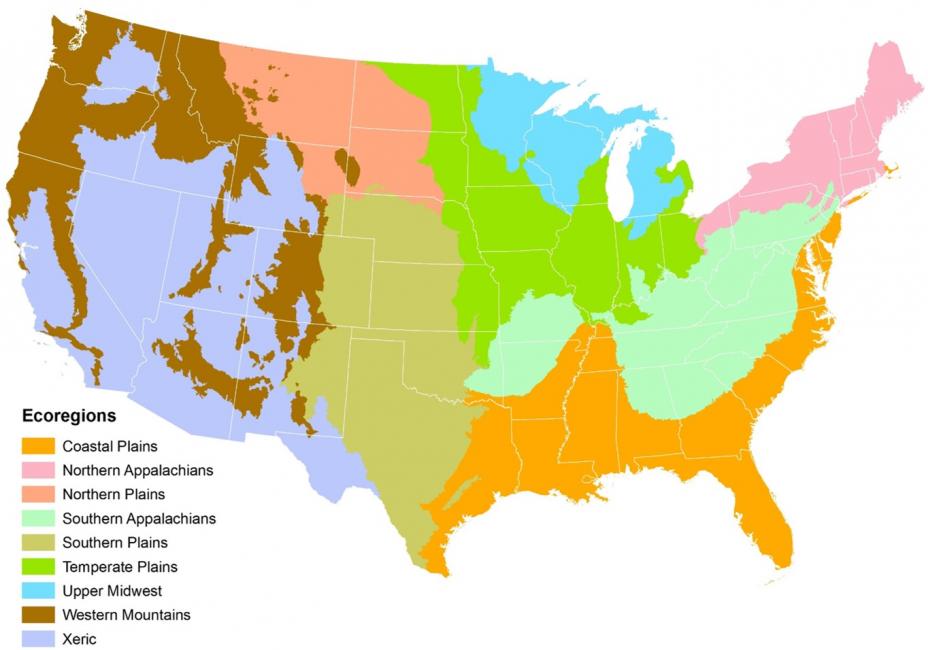 *Changes are presented for lakes 4 hectares and larger only because lakes between 1 and 4 hectare were not assessed in 2007.