November—December 2017 Pacific Southwest Newsletter
November—December 2017

Serving Arizona, California, Hawaii, Nevada, Pacific Islands, 148 Tribal Nations
Responding to Wildfires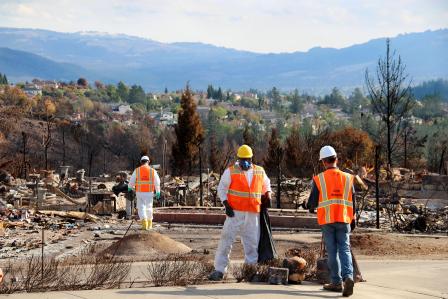 EPA is providing support to the Federal Emergency Management Agency and its state and local partners in the ongoing joint response to multiple wildfires in California. EPA's recent environmental job training graduates have also been working on post-wildfire cleanups in Sonoma and Napa Counties.
---
Reducing Wasted Food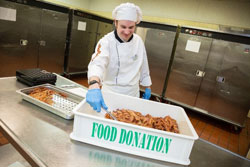 EPA recognized the accomplishments of seven California winners participating in the Food Recovery Challenge. The 2017 winners are Sprouts Farmers Markets in Daly City and Carlsbad, Ramona High School in Ramona, Food Forward in North Hollywood, Cherokee Point Elementary School in San Diego, the City of San Diego, and the San Diego International Airport.
---
Restoring a Creek and Wetlands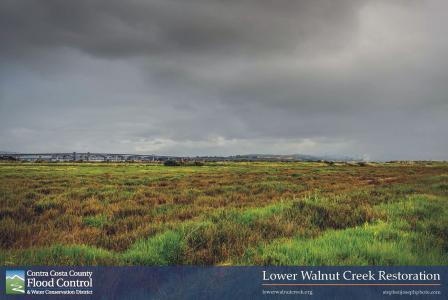 EPA has awarded $1.5 million to the Contra Costa County Flood Control and Water Conservation District for the restoration of Lower Walnut Creek. This project will restore up to 110 acres of tidal wetlands and an additional 100 acres of transitional habitat (areas that will become wetlands as sea levels rise).
Enforcement Update
Improving Air Quality at Schools
EPA has reached settlements with Wal-Mart Transportation LLC and the U.S. General Services Administration that require upgraded diesel particulate filters on their truck fleets to resolve alleged violations of California's Truck and Bus Regulation. Wal-Mart will also fund an environmental project to reduce air pollution at schools in the Los Angeles area.