Label Review Training: Module 1: Label Basics, Page 7
Section 2: Who are the stakeholders?
Regulators
Regulators regulate pesticides by registering or licensing pesticides for use in the United States. Regulators include EPA and the states (usually a part of the state's agriculture department).
EPA receives its authority to register pesticides under FIFRA. States are authorized to regulate pesticides under FIFRA, and they also register products under state pesticide laws. States may place more restrictive requirements on pesticides than EPA. For most states, however, registration is only a fee collection mechanism, and does not involve detailed review of the product or its label. Thus, in practice, pesticides must be registered both by EPA and the state before distribution. 
Users
Pesticide users are people who apply pesticides. They must do so in a manner consistent with not only federal laws, but also state laws and regulations,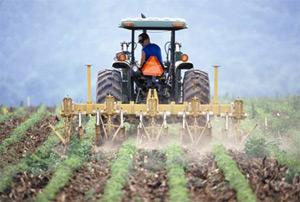 which differ from state to state.
Enforcers
EPA's Office of Enforcement and Compliance Assurance (OECA), the EPA Regions, states, and some tribes conduct pesticide compliance and enforcement programs to ensure that pesticides sold, distributed, and used in this country comply with FIFRA. These organizations:
Ensure that pesticides are registered with EPA prior to sale and distribution.
Ensure that pesticides are labeled properly (consistent with the label stamped approved by EPA).
Ensure that pesticides are being used in accordance with the label.
The states are the primary enforcers of FIFRA.
Extension Services
Extension services are affiliated with a state university. In conjunction with state regulatory agencies that certify and license pesticide users, they provide educational programs to train and certify pesticide users to apply restricted–use pesticides. Restricted–use pesticides are those pesticides that may only be sold to and applied by or under the direct supervision of certified applicators. The Pesticide Safety Education Program, managed jointly by EPA and the U.S. Department of Agriculture, supports these educational programs.
Stakeholder Needs
All of the stakeholders in the pesticide label review process rely, to varying degrees, on the pesticide label reviewer to apply the four core principles during every review. These principles include clarity, accuracy, consistency with EPA policy, and enforceability. Applying these principles helps meet each stakeholder group's unique set of needs.
Page 7 of 29
Previous Page   Next Page