Sustainability Research Grants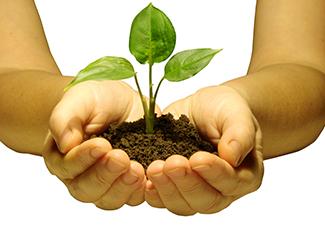 Sustainability is a guiding influence for all of EPA research areas. It is based on a simple principle: Everything that we need for our survival and well-being depends, either directly or indirectly, on our natural environment. To pursue sustainability is to create and maintain the conditions under which humans and nature can exist in productive harmony to support present and future generations.
Sustainability research grants support the research and development a variety of methods, tools, guidance and programs that further the application of sustainability within decision-making.
Sustainability Research Funding Opportunities:
The following Request for Applications (RFA) is currently open.
All forms necessary for completing an application are referenced in the RFA and available to download online. Funding Opportunities: How to Apply and Required Forms
---
Recent Sustainability Research Grants:
These sustainability research grants are currently open or have been awarded within the past ten years.
Open Grants
Closed Grants
Sustainability research grants are also awarded through the People, Prosperity and the Planet (P3) program. P3 is a unique college competition for designing solutions for a sustainable future. Learn more about the P3 program.
For a complete listing of EPA Sustainability Research Grants: Sustainability Research Projects
---
Recent Funding Opportunities:
These funding opportunities are closed for applications. Award recipients have not been announced.
---
Stay Current on Research Funding Opportunities & Events
Sign up for EPA's Office of Science, Advisor, Policy & Engagement listserv to receive announcements on new funding opportunities, upcoming research meetings and webinars, and special announcements. Research Grants Listserv