SmartWay Newsroom

On this page:
---
Many of the following links exit the site Exit
Latest News about SmartWay
In this section:
---
EPA, SmartWay Celebrate 50 Years of Advancements in Freight!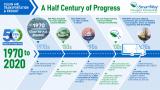 Click image to see full-sized version.To mark EPA's 50th anniversary, SmartWay created a timeline that features the progress the freight industry has made to reduce emissions and become more efficient. The industry has changed dramatically in a half-century and looking ahead SmartWay expects to see even more gains in the environmental performance of trucks and advanced logistics.
For now - look at how far we've come!
---
COVID-19 resources and information for trucking companies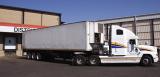 The American Trucking Associations (ATA), a SmartWay affiliate, has developed a COVID-19 Update Hub for its members and industry stakeholders, where it provides timely, fact-based information to answer frequently asked questions and address common challenges trucking companies are experiencing due to the coronavirus pandemic and the national response. Further, the American Transportation Research Institute (ATRI) and Owner-Operator Independent Driver Association (OOIDA) are conducting a survey to inform a research study on the impacts of the pandemic on the trucking industry.
Additional Resources:
---
The Home Depot showcases best practices in Green Supply Chain Study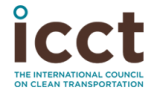 The Home Depot worked with EPA and the International Council on Clean Transportation (ICCT) on a comprehensive study to better understand the impacts of freight efficiency strategies deployed in its supply chain. The study helped illustrate the elements of a real-world "green supply chain" and how it compares with a traditional supply chain. Findings include insights about how even a high-efficiency supply chain can continue to enhance efficiency and environmental performance with even more advanced strategies that are available now or on the horizon. 
A webinar will be presented on February 12, 2020 from 2-3 pm (ET ):
The study can be found here.Exit
---
Learn about SmartWay Fleets that participated in the NACFE Run on Less Regional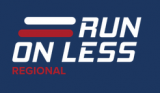 On October 7, the North American Council for Freight Efficiency (NACFE), a SmartWay affiliate, kicked off Run on Less Regional, a three-week fuel efficiency roadshow focusing on drivers and their trucks that operate up to 300 miles from base.
Run on Less Regional is a fuel economy demonstration for trucks that typically travel no more than 300 miles from their base. Run on Less Regional will feature 10 fleets, including 7 SmartWay partners, operating in a variety of regional haul applications in different geographic and climate areas. Their trucks are equipped with a variety of technologies that improve fuel efficiency, and as each fleet selects its own combination of technologies, no two trucks - or routes - will be the same. The Run will culminate at the North American Commercial Vehicle show in Atlanta, October 28 - 31, where fuel and efficiency achievements and other best practices for the participating fleets will be announced.  
To learn more about the drivers, trucks and their routes, check out the Meet the Fleets videos on the Run on Less website. Exit
To read the results, check out https://nacfe.org/news/run-on-less-regional-final-results-are-in/ Exit
Participating fleets (* indicates a SmartWay Partner fleet):
C & S Wholesale Grocers
Hirschbach Motor Lines *
Hogan Transportation *
J. B. Hunt *
Meijer *
PepsiCo
Ploger Transportation
Schneider *
Southeastern Freight Lines *
UPS *
---
Affiliates collaborate with SmartWay!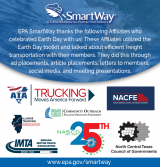 Click image to view full-sized graphic.Affiliates were challenged to use the resources from the Earth Day Tool Kit. Check out the affiliates that raised their hand and told us what they accomplished. 
All Affiliates are encouraged to use the available resources as a way to share our common goal of sustainable freight transportation. Learn more at https://19january2021snapshot.epa.gov/smartway/smartway-affiliate-resources
---
SmartWay Designation for Qualified Day Cabs Now Available!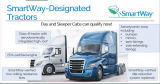 Click image to view full-sized graphic.Day cabs are now eligible to be SmartWay-designated tractors! Beginning in 2019, both sleeper and day cab configurations that use tractor aerodynamics, SmartWay-verified tires, and provide idle reduction options can apply for SmartWay designation. These designated tractors will be the most fuel-efficient models for long-haul (sleeper) and regional-haul (day) applications.
Find out more about SmartWay-designated tractors and EPA verified technologies for its SmartWay and Clean Diesel programs here or contact the program's hotline at Tech_Center@epa.gov.
---
Don't Overlook Freight-Related Emissions in your Climate Action Plans!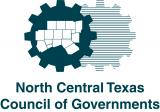 A U.S. EPA SmartWay affiliate, the North Central Texas Council of Governments (NCTCOG), recognizes the importance of efficient freight movement. They encourage other municipalities and regions to implement SmartWay strategies as a way to meet their climate action plan goals and reach attainment of federal ozone standards more effectively.
Learn more about NCTCOG's  sustainability tips here:
SmartWay in the News (articles)
October 2019
August 2019
July 2019
June 2019
May 2019
December 2018
News about SmartWay Partners