On this page:
---
Description:
Thursday, May 17, 2018 from 10:00 a.m. to 11:30 a.m. EDT.
Reducing food loss and waste is an important issue in the United States and around the world. In support of the United Nation's Sustainable Development Goal 12.3, which establishes a target to halve food waste and reduce food loss by 2030, the G7 countries have committed to facilitate the exchange of best practices and lessons learned in reducing food waste as part of the G7 Alliance on Resource Efficiency. EPA is kicking off the U.S. contribution to this effort with a webinar highlighting the actions of three United States Food Loss and Waste 2030 Champions that are leading the way in helping the United States reach its 50 percent food loss and waste reduction goal. Speakers from each company will share best practices, tools, and resources they have created to prevent food from going to waste, and will address how shifts in company culture have changed operations as well as the critical role measurement of food waste plays in achieving their goals. The webinar will feature presentations from:
Conagra Brands, Inc: Headquartered in Chicago, Conagra Brands Exit is one of North America's leading branded food companies. Guided by an entrepreneurial spirit, Conagra Brands combines a rich heritage of making great food with a sharpened focus on innovation. The company's portfolio is evolving to satisfy people's changing food preferences. Conagra's iconic brands, such as Marie Callender's®, Hunt's®, Healthy Choice®, Slim Jim®, Orville Redenbacher's®, VH®, POGO®, Aylmer®, as well as emerging brands, including Alexia®, Frontera®, Duke's® and Angie's® BOOMCHICKAPOP®, offer choices for every occasion.
Sodexo: Sodexo Exit is a worldwide leader in Quality of Life services. With nearly 427,000 employees globally, Sodexo is the only company to develop, manage and deliver a unique array of On-site Services, Benefits & Rewards Services and Personal and Home Services for all our clients to improve the Quality of Life.
Ahold Delhaize: Ahold Delhaize Exit is a world-leading food retailer with 6,637 stores worldwide and 369,000 people, serving 50 million satisfied customers a week. Retail Business Services, Inc. is the support organization for Ahold Delhaize USA and its U.S. brands of Stop & Shop, Food Lion, Hannaford, Giant/ MARTIN'S, Giant Food, and Peapod. The United States is Ahold Delhaize's biggest market segment, generating a revenue in 2017 of more than $43 billion.
Government representatives from all levels, the private sector and nonprofit organizations are invited to participate.

Video: Business Innovations in Reducing Food Loss and Waste Exit
---
Speakers: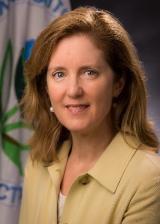 Kathleen Salyer is the Deputy Director of the Office of Resource Conservation and Recovery at the United States Environmental Protection Agency (U.S. EPA), a position she has held since January 2015. The Office is responsible for promoting resource conservation through sustainable materials management, ensuring safe management of solid and hazardous waste and cleaning up environmental contamination at hazardous waste management facilities. Kathleen leads efforts on Sustainable Materials Management, including wasted food, life cycle analysis, built environment, and sustainable packaging. She is actively engaged in the G7 Alliance on Resource Efficiency and collaborations with other international partners. Prior to her current position, Kathleen was an Assistant Director of the Superfund Program in U.S. EPA Region 9 in San Francisco, California. She has over 20 years' experience in environmental management. Kathleen has a Bachelor of Arts (BA) in Geology from Whitman College and a Masters in Environmental Public Policy from University of Maryland, College Park.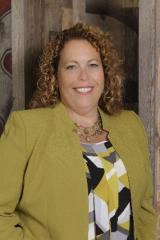 Gail Tavill is Vice President of R&D Sustainability, Nutrition and Process Engineering at Conagra Brands. She co-chairs the Food Waste Reduction Alliance on behalf of GMA members and chairs the policy committee. Gail is also an advocate for the packaging industry through AMERIPEN, an organization that proactively influences packaging policy in the United States. Gail joined ConAgra Foods in 2000 after 10 years with Kraft Foods and has held progressive leadership roles in R&D and impacting a wide variety of branded packaged food products. She established the role of sustainability at Conagra and continues to lead in that area. Gail earned a Bachelor of Science (BS) in Packaging from Michigan State University and a Master of Science (MS) in Environmental Management from the Stuart School of Business at the Illinois Institute of Technology. She serves on the Board of Directors of Forgotten Harvest in Detroit, the nation's largest food rescue organization.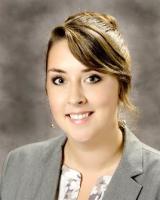 Nell Fry is Senior Manager of Sustainability Field Support for Sodexo North America's Office of Corporate Responsibility. In this role, Nell is responsible for supporting our operators to implementing corporate responsibility practices, with an emphasis on waste reduction, throughout Sodexo's 13,000 sites in North America. Sodexo has committed to eliminating avoidable waste in all their locations by 2025 in alignment with the United Nations Sustainable Development goal 12.3 and the United States' target of 50 percent food waste reduction by 2030. Sodexo will take action in accordance with the EPA Food Recovery Hierarchy and ReFED's Roadmap to Reduce U.S. Food Waste.
Nell is responsible for creating initiatives that can be rolled out to all Sodexo sites nationally to eliminate waste by raising awareness, improving processes, measuring impact and collaborating with other thought leaders. Nell has a BS in Management from Georgia Institute of Technology. She started her career at Sodexo as a Sustainability Coordinator and Energy Analyst. Nell later joined EY where she supported the sustainability missions of Fortune 500 companies by working directly with a diverse client base to mitigate risk, manage brand value and make a positive impact on their communities and the world.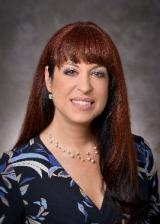 Christine Gallagher is the Manager of Environmental Sustainability for Retail Business Services, LLC, an Ahold Delhaize USA company. With over 20 years of experience in the food retail industry, Christine has spent the last seven (7) years helping drive sustainable retailing throughout AD USA's local brands of Stop & Shop, Food Lion, Hannaford, Giant/MARTIN'S and Giant Food.
---
Slides:
You may need a PDF reader to view some of the files on this page. See EPA's About PDF page to learn more.