On this page:
---
Description:
Thursday, September 22, 2016 at 1:00pm - 2:30pm ET
Currently, over 30 percent of the food currently grown and processed in the U.S. goes uneaten. When wholesome, edible food ends up in a landfill, all those embedded resources (along with the money spent on them) also get wasted. This impacts the environment, our community and the bottom line. The Food: Too Good to Waste toolkit was designed and developed for local governments and other community partners to help prevent wasted food in households. This community food waste prevention toolkit has been tested throughout the US and helps households save money while reducing wasted food by up to 50%. During this webinar we will present results from an evaluation report on several campaign implementations and hear from three of those communities who successfully implemented this toolkit.

 Video: Food: Too Good to Waste – Community Results and Lessons Learned Exit   
---
Speakers:
Ashley Zanolli, Senior Policy and Program Advisor, Oregon Department of Environmental Quality (ODEQ)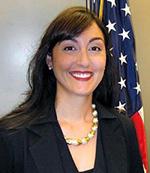 - Ashley Zanolli is considered a national expert on consumer food waste prevention. Ashley is currently leading the development of a statewide strategy in Oregon to prevent the wasting of food and to engage stakeholders. Prior to her current assignment at ODEQ, Ashley co-led the West Coast Climate & Materials Management Forum for the past 5 years which is convened by EPA Regions 9 and 10. Through the Forum, she led the development, implementation and evaluation of the Food: Too Good to Waste toolkit. She holds a BS in Chemical Engineering from Northwestern University and serves on various national advisory councils, including the Food Waste Reduction Alliance. Ashley is currently on assignment from the US EPA to the Oregon Department of Environmental Quality's Materials Management Program.
Karen May, Solid Waste Division, King County Department of Natural Resources and Parks - For the past
four years, Karen May has led King County's Food: Too Good to Waste campaign to raise awareness about the impacts of food waste and to encourage residents to adopt behaviors that prevent wasted food. Karen also manages several education and outreach programs for the King County Solid Waste Division including its Master Recycler Composter volunteer program, recycling collection events and compost incentives program. She has a Master's degree in Geology from Montana State University.
 


Jennifer Jordan, Recycling Coordinator, City of Iowa City - In the summer of 2014, Jennifer Jordan worked with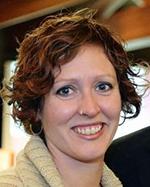 the US EPA to pilot Food: Too Good to Waste, and in addition, piloted a residential curbside food waste collection program. Jen is a certified compost operator; she has worked with commercial partners in Iowa City and Johnson County to increase the amount of food waste being diverted to the commercial compost facility at the Iowa City Landfill and Recycling Center. Jen currently serves on the Iowa Food Waste Stakeholder Coalition. Jennifer Jordan has a BA in Geography and a MA in Urban and Regional Planning, both from the University of Iowa.



Antonia Bryson, Environment Work Group Chair - Rhode Island Food Policy Council - Through her work at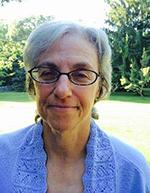 the Rhode Island Food Policy Council, Antonia Bryson reaches out to the local communities within the state to promote and coordinate efforts to lessen impacts of the food system on the environment. Her focus is on diverting food waste from Rhode Island's landfill, supporting composting, educating populations on food waste reduction, and helping implement the State's ban on food waste. She also serves on the Southern Rhode Island Conservation District, promoting conservation practices with farmers, municipalities and nonprofits, and manages 160 acres of forest land. For 30 years she practiced environmental law in New York City. She served as a Deputy Commissioner of the New York City Department of Environmental Protection, as chair of the Manhattan Solid Waste Advisory board, and as Chief of the Environmental Division of the New York City Law Department. She later represented community groups and nonprofits fighting environmental degradation in their neighborhoods and citywide.
---
Slides:
You may need a PDF reader to view some of the files on this page. See EPA's About PDF page to learn more.