On this page:
---
Description:
Thursday, June 23, 2016 1:00 pm - 2:30 pm Eastern Time
Pollinators provide critical food production services for humans. Yet, in 2013 and 2014, Monarch Butterflies sank to their lowest recorded population level. The continued loss of commercial honey bee colonies can undermine food security and farming. In this webinar, celebrating National Pollinator Week, get inspired by the White House's federal strategy to restore or enhance seven million acres of land for pollinators over the next five years, tune in to federal facilities with pollinator habitat, and learn about the Pollinator Partnership's pollinator-friendly, eco-regional planting guides.

Video: Pollinator Habitat and Food Security - What's All the Buzz About? Exit
---
Speakers:
Dr. Bruce Rodan, Assistant Director of Environmental Health in the White House Office of Science & Technology Policy (OSTP) - His priorities with OSTP center on risk assessment and environmental regulation, with a current focus on nutrient management and pollution challenges, vector control to prevent Zika infection, and implementing the Presidential Memorandum on protecting the health of pollinators. Dr. Rodan was a U.S. technical delegate in negotiations leading to the Stockholm Convention on Persistent Organic Pollutants. He is a physician (U. Melbourne) with Masters Degrees in Environmental Studies (U. Melbourne) and Public Health (Harvard).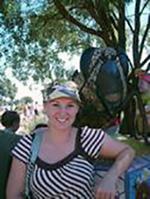 Dr. Vicki Wojcik, Research Director of Pollinator Partnership (P2) - Dr. Wojcik has been working to protect and promote pollinators with P2 for over five years. Her work focuses on Best Management Practices for stakeholders in land management that can improve habitat for pollinators. She has also led the expansion of P2 into Canada, and works closely with Mexican partners for a continental perspective on pollinator conservation. Vicki received her B.Sc. Honors from the University of Guelph in 2004 and her Ph.D. in Environmental Science, Policy, & Management from University of California Berkeley in 2009.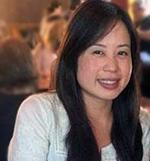 Monica Pech, U.S. General Services Administration (GSA) - Ms. Pech has served as a Realty Specialist/Project Manager at GSA's Public Buildings Service, Region 9, for over ten years, and is responsible for developing and executing real estate utilization and disposal solutions for land holding federal agencies. She recently completed an eight-week assignment at U.S. EPA Region 9 where she supported Federal Green Challenge initiatives in outreach, and conducted pollinator habitat research. She holds a bachelor's degree in Business Administration from University of California Berkeley.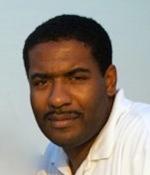 Jamar Jackson, U.S. Environmental Protection Agency (EPA) - Mr. Jackson joined EPA in 2007 where he is the National Environmental Management System's (EMS) Coordinator, which oversees and supports thirty-eight EMSs across the country. Jamar assisted four of EPA's Headquarters Federal Triangle facilities to achieve Leadership in Energy and Environmental Design: Existing Building Operations and Maintenance certifications. As a Graduate of Hampton University with a B.S. in Biology and a Master's of Public Administration from Southeastern University, Mr Jackson was excited to begin work on the Agency's internal Pollinator Plan in 2015, which he feels allows him to serve two of his great loves: Biology and Public Service.
---
Slides:
You may need a PDF reader to view some of the files on this page. See EPA's About PDF page to learn more.