On this page:
---
Description
EPA hosted a webinar on Thursday, December 14, 2017 from 1:00 pm - 2:30 pm Eastern Time
Technology is changing the way we live, work and communicate, and it is also affecting food loss and waste. As we strive toward the national goal to reduce food loss and waste by 50 percent by the year 2030, this webinar had three EPA Food Recovery Challenge Endorsers showcase their technology solutions.
Community Food Rescue, a program of Manna Food Center, is the coordinated food recovery network of Montgomery County, Maryland. Using ChowMatch, an innovative real time matching app, Community Food Rescue matches perfectly good food that local businesses would have thrown away to food assistance organizations that serve people who may not know where they will get their next meal. Learn more at Community Food Rescue's website.Exit
MealConnect is a Feeding America technology platform that was created to source more meals to end hunger in America. The platform connects donors that have surplus food with their local Feeding America member food banks and partners in real time through an app or online. Learn more at MealConnect's website. Exit
Spoiler Alert is a Massachusetts-based technology company that offers food manufacturers, distributors and retailers a business intelligence solution to better manage food recovery and waste diversion efforts, as well as a management portal that facilitates real-time food donations, discounted sales, or organic byproduct redistributions. Learn more at SpoilerAlert's website. Exit

 Video: Technology Innovation - Reducing Food Going to Waste Exit
---
Speakers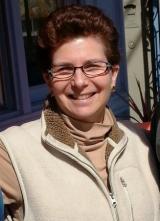 Cheryl Kollin, Community Food Rescue
Ms. Kollin is principal of Full Plate Ventures, a business consulting firm helping entrepreneurs, small businesses, and non-profit organizations launch food businesses, as well as, Program Director of Community Food Rescue (CFR), the coordinated network for food recovery in Montgomery County, Maryland. Community Food Rescue, a program of Manna Food Center, takes a systems approach to reducing wasted food and increasing good food to people experiencing hunger. CFR was awarded EdibleDC Magazine's People's Choice award (2017) and Bethesda Magazine's Green Award (2016). Cheryl is a founding member of the Montgomery County Food Council. Cheryl has a Master of Business Administration (MBA) in sustainable business from the Bainbridge Graduate Institute.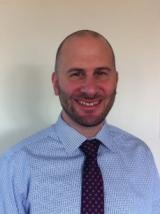 Justin Block, Feeding America
Mr. Block is the Director of Retail Information Services at Feeding America. He joined Feeding America four years ago, and he leads the team developing MealConnect, a food donation app that has, as of early November 2017, connected almost 375 million donated meals to people who need them. He worked in community development banking, and owned and operated a restaurant for several years prior to his move to Chicago. Block holds a bachelor's degree in Economics from the University of Texas at Austin, and brings an entrepreneurial spirit and business mindset to his work at the nation's largest hunger relief organization.
Ricky Ashenfelter, Spoiler Alert
Mr. Ashenfelter is the Co-Founder and Chief Executive Officer (CEO) of Spoiler Alert, a Boston-based technology company helping food businesses manage unsold inventory. Prior to Spoiler Alert, Ricky was a Senior Consultant in Deloitte's Sustainability practice, where he focused on the identification of energy and greenhouse gas (GHG) efficiencies within the food and retail industries, and developed financial modeling tools that help evaluate emissions-reduction projects and set actionable strategies and goals.
Ricky holds a bachelor's degree in Finance and Environmental Studies from Georgetown University, earned his MBA from the Massachusetts Institute of Technology (MIT) Sloan School of Management, and was named to Forbes 30 Under 30 in 2017. Prior to joining Deloitte, Ricky was a Senior Associate at ClearCarbon Inc. (acquired by Deloitte in 2010) and worked with the U.S. EPA's Climate Protection Partnerships Division.
---
Slides
You may need a PDF reader to view some of the files on this page. See EPA's About PDF page to learn more.