Indian Environmental General Assistance Program (GAP)
On this page
Overview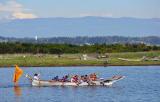 In 1992, Congress passed the Indian Environmental General Assistance Program Act. This act authorized EPA to provide General Assistance Program (GAP) grants to federally recognized tribes and tribal consortia for planning, developing and establishing environmental protection programs in Indian country, and for developing and implementing solid and hazardous waste programs on tribal lands.
The goal of GAP (CFDA 66.926) is to assist tribes and intertribal consortia in developing the capacity to manage their own environmental protection programs and to develop and implement solid and hazardous waste programs in accordance with individual tribal needs and applicable federal laws and regulations.
GAP Online is a tool for GAP grantees and EPA project officers to develop and review work plans and progress reports.
---
GAP Guidance & Training
---
GAP Guidance Evaluation & Revisions
One of the Office of International and Tribal Affairs' (OITA) priorities for FY19 is the ongoing evaluation of the current guidance for administering financial assistance to tribes and intertribal consortia under GAP (the 2013 GAP Guidance).  The GAP Guidance Evaluation will conclude with OITA's issuance of revised national guidance.  This work is currently underway and more information regarding the GAP Guidance Evaluation can be found in this section.
---
Historical GAP Funding
Since GAP was established, Congress has appropriated annual national program funding. Historical funding levels are displayed below.