Tribes and EPA: 50 Years of Environmental Partnership
50th Anniversary Timeline: Simplified
Working collaboratively with tribal partners to achieve our shared goals.
View the 50th Anniversary Interactive Timeline 
---
EPA's historic EPA-Tribal accomplishments timeline highlights key milestones over the last 50 years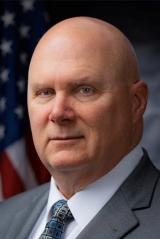 "This year marks the Environmental Protection Agency's 50th anniversary. EPA has developed an historic EPA-Tribal accomplishments timeline, highlighting some of the key milestones that have shaped EPA's successful partnership with tribes and led to environmental progress over the last 50 years.  For example, EPA has completed a record number of tribal requests authorizing Indian tribes to implement specific environmental programs, similar to a state.  I am particularly proud of the productive and successful relationship EPA has with federally-recognized tribes – based on mutual respect and trust. We have made meaningful progress building capacity and protecting human health and the environment in Indian country." 
-- Chad McIntosh Assistant Administrator for International and Tribal Affairs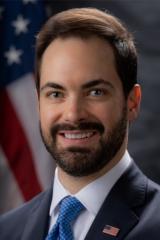 "For the past 50 years, EPA has relied on the hard work of our tribal partners and our dedicated expert staff to address environmental challenges and in strengthening environmental and public health protection in Indian country. EPA looks forward to collaborating with tribal partners to build capacity in environmental and health protections over the next 50 years."
-- Scott Mason, EPA Director of the American Indian Environmental Office
1970
President Richard Nixon Issues a Special Message to Congress on Indian Affairs Expressing the Federal Government's Commitment to a New Self-Determination Era for Tribes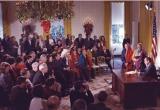 This action establishes federal policy for "a new and balanced relationship between the United States government and the first Americans, that is at the heart of our approach to Indian problems" – a tribal future determined by tribal government acts and decisions. With this action, the President sets the stage for the newly created EPA to begin incorporating self-determination principles into its tribal program from the Agency's very beginning. Although the language from 50 years ago is somewhat dated, the President recognized the need for partnership declaring that: "The Indians of America need Federal assistance … [and]… the Federal Government needs Indian energies and Indian leadership." The following EPA 50th Anniversary Tribal Program Milestones show EPA's steady progress towards meeting the self-governance goal of tribal implementation of federal environmental program on their lands.
Read more about the Presidential Message on the 50th Anniversary of the Federal Policy of Indian Self-Determination.
1973
EPA Supports Tribal Environmental Regulatory Program Development Under Clean Water Act State Primacy Regulations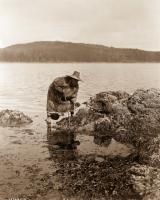 Repeating a longstanding federal Indian law theme adhered to by the US Supreme Court, EPA issues regulations for the NPDES program with the position that states generally lack regulatory authority over Indian activities on Indian lands unless clearly authorized by Congress.
Read more on EPA's NPDES Regulatory History.
1980
EPA Becomes the First Federal Agency With an Official Indian Policy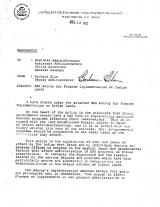 Titled EPA Policy for Program Implementation on Indian Lands, the Policy expresses EPA's commitment to working with tribes and EPA's belief that tribes play a key role in implementing pollution control programs affecting their reservations. The Policy sets the stage for future EPA tribal program developments and successes.
1984
EPA Issues Its Current Indian Policy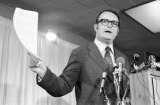 Under President Reagan and Administrator Ruckelshaus EPA's Policy for the Administration of Environmental Programs on Indian Reservations, commonly referred to as "EPA's 1984 Indian Policy" was issued. The Policy has been consistently reaffirmed by EPA Administrators since 1984, most recently by Administrator Andrew Wheeler in 2019. EPA commits to considering tribal interests in carrying out its programs. Consistent with the overall Federal position in support of tribal self-government and government-to-government relations, the Policy principles include recognizing tribes as the appropriate entities to set standards, make environmental policy decisions, and manage programs for reservations. The Policy remains the cornerstone for EPA's tribal program to this day.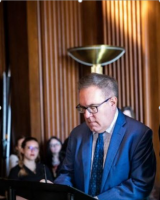 Read more about EPA's 1984 Indian Policy.
1986
Congress Begins Amending Major Environmental Statutes to Create New Roles for Tribes in Administering Regulatory Programs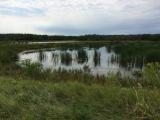 Beginning with the Safe Drinking Water Act in 1986, Congress allows EPA to approve eligible tribes to implement the Public Water System Supervision and the Underground Injection Control programs and enforce approved tribal regulations under these programs. The SDWA became the first statute giving tribes the opportunity to pursue regulatory primacy through an approval process known as "treatment as a state" or TAS. That same year, the Comprehensive Environmental Response, Compensation and Liability Act, or CERCLA, also called "Superfund," was amended to give tribes substantially the same role as states for aspects of the Superfund process, including responding to releases of hazardous substances and pollutants or contaminants. Then in 1987 and 1990, respectively, the Clean Water Act and Clean Air Act amendments authorize EPA to approve eligible tribes to administer a wide array of programs under those statutes, including: 1) establishing tribal standards for water quality for submission to EPA and implementing such standards through approved CWA programs, and 2) implementing virtually all of the significant clean air programs.
Read more about TAS approvals to operate regulatory programs.
1991
EPA Creates a Forum to Formally Engage With States and Tribes on Environmental Topics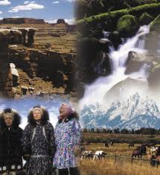 EPA creates the Forum on State and Tribal Toxics Action Pollution Prevention Project (FOSTTA) to improve communications with states and tribes. FOSTTA secured senior state and tribal officials interested in and with knowledge of pollution prevention issues and programs to help guide pollution prevention activities in EPA. Projects revolve around lead, toxics release inventory, chemical management and pollution prevention issues, and feature two workgroups on tribal and community based environmental protection.
1992
The Indian Environmental General Assistance Program Act (GAP) Creates a New EPA Tribal Grant Program to Help Tribes Build Environmental Program Capacity.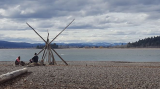 Tribes use GAP grants for planning, developing and establishing environmental protection programs, and implementing solid and hazardous waste programs in Indian country. GAP has since become EPA's largest tribal grant program that includes both tribes and intertribal consortia, with a recent average appropriation of over $60 million per year.
1992
EPA Approves the First CWA Water Quality Standards Regulatory Program Authority for an Indian Tribe.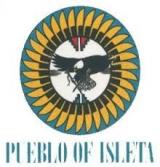 The Pueblo of Isleta is the first tribe to receive TAS authorization to develop EPA -approved water quality standards. EPA's approval of the Tribe's standards quickly heads to the Federal Court. In the City of Albuquerque v Browner (1996) EPA's interpretation that the Clean Water Act provides tribal water quality standards essentially the same legal status as state-approved standards is upheld.
1992
EPA's First National Tribal Conference on Environmental Management Brings Together Tribal Environmental Professionals and EPA, Reflecting an Emerging Tribal Program Within EPA.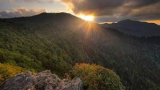 Hosted by the Eastern Band of Cherokee Indians in Cherokee, North Carolina, this national conference is evidence of an emerging EPA tribal program and paves the way for more significant interactions and information sharing among tribes and EPA. Held biannually until 2007, the NTCEM successfully expanded in EPA program scope, and had attendance in excess of 500 persons.
1994
EPA Establishes the American Indian Environmental Office (AIEO)
EPA issues a memo creating an office to focus on tribal environmental concerns, the American Indian Environmental Office (AIEO). AIEO leads EPA's efforts to protect human health and the environment in Indian country by supporting implementation of federal environmental law consistent with the federal trust responsibility and the government-to-government relationship, as found in the EPA Policy for the Administration of Environmental Programs on Indian Reservations (1984).
1994
EPA Establishes a Formal Tribal Program Infrastructure in EPA.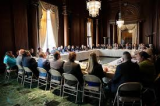 In addition to creating the American Indian Environmental Office, EPA also focused on an operational structure to get advice and input from tribes by establishing the National Tribal Operations Committee (NTOC). EPA establishes the NTOC to identify, address and advise EPA on tribal environmental issues that are national in scope, cross-agency or cross-media in nature, or that may be emerging or urgent. The annual NTOC meeting is co-chaired by the EPA Administrator and the Chair of the National Tribal Caucus (NTC). The first NTOC meeting is held on February 17, 1994.
Regional Tribal Operations Committees (RTOCs):
Following formation of the NTOC, EPA Regional offices began forming operational committees with tribes in their regions. In 2019, shortly after the federal recognition of seven tribes in the Commonwealth of Virginia, EPA Region 3 convenes its first Tribal Environmental Summit and for the first time all 10 EPA Regions have RTOCs.
1995
EPA and 11 Tribes Sign Tribal Environmental Agreements (TEAs)—Furthering the EPA-Tribal Partnership.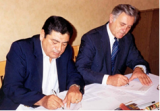 Region 5 Administrator, Valdas V. Adamkus, signed the first-ever Tribal Environmental Agreements (TEAs) between EPA and the elected leaders of eleven tribes in Minnesota. Each TEA describes EPA's regulatory program implementation roles and responsibilities for each tribe and the tribe's environmental priorities and baseline program needs. The TEAs used a three-year planning perspective. Today, EPA continues joint environmental planning with each tribe through EPA-Tribal Environmental Agreements. EPA has individually negotiated ETEPs with almost 500 tribes across the country.
1997
Training EPA Staff on Tribal Matters Begins With the First "Working Effectively With Tribal Governments" (WETG) Training Event.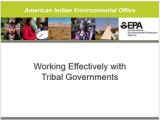 EPA's American Indian Environmental Office develops and conducts training in response to the EPA Administrator Browner Memorandum of Actions to Strengthen EPA's Tribal Operations, which calls for EPA staff to attend training to obtain the necessary sensitivity and knowledge of Indian affairs, better understand tribal issues, and facilitate effective communication between EPA and the tribes. The first training was conducted in EPA Region 8's Denver, Colorado office. Over the last decade, use of this training expanded to other federal agencies, and is designated as mandatory training for all EPA employees.
1999
EPA Supports New Approaches for Stronger Information Sharing With Tribal Government Representatives.
EPA began to recognize the need for stronger discourse with tribal government representatives, distinct from those with State government associations, to ensure that environmental policies address and integrate tribal considerations. EPA's Office of Land and Emergency Management and Chemical Safety and Pollution Prevention were early leaders in tribal partnering around EPA administered programs.
Early efforts included the Tribal Association on Solid Waste and Emergency Response (Note: today's tribal partnership group on land management is the Tribal Waste and Response Steering Committee. Read More about TWAR Exit), the Tribal Superfund Working Group (Read more about the TSFWG), and the Tribal Pesticide Program Council (Read more about the TPPC.)
1999
EPA's Office of Air and Radiation Creates the Tribal Air Monitoring Support (TAMS) Center.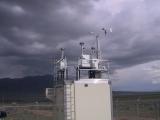 Created through a partnership between tribes, the Institute for Tribal Environmental Professionals (ITEP) and EPA, TAMS is the first technical training center designed specifically to meet the needs of tribes involved in air quality management and offers an array of training and support services to Tribal air professionals.
2000
Navajo Nation Becomes the First Tribe Authorized to Administer the Public Water System Supervision (PWSS) Program Under the Safe Drinking Water Act.
To date, the Navajo Nation is the only tribe with primacy to implement a PWSS program and have enforcement authority under the Safe Drinking Water Act over drinking water systems. The Navajo Nation has primacy over 170 public water systems on their lands.
2001
Over the Next Decade, EPA Expands Tribal Partnership Groups Into All Major Media Areas.
2001
The first meeting of the National EPA-Tribal Science Council, hosted by Gila River and Ak-Chin Indian Communities in 2001, kicked off a partnership with tribal representatives to help integrate agency and tribal interests, specifically with respect to environmental science issues.
2002
Creation of the National Tribal Air Association, whose mission advances air quality management policies and programs, consistent with the needs, interests, and unique legal status of American Indian tribes and Alaska Natives.
#ntaa">Read more about the NTAA.
2006
Creation of the National Tribal Water Council to facilitate information sharing, raise awareness on priority water issues, enable tribes to have greater input on actions to protect water quality and improve drinking water in tribal communities.
#ntwc">Read more about NTWC.
2010
Creation of the National Tribal Toxics Council, which provides tribes with opportunities for greater input on issues related to toxic chemicals and pollution prevention, and providing advice on the development of EPA's chemical management and pollution prevention programs affecting tribes.
#nttc">Read more about NTTC.
2001
EPA Receives Innovative New Authorities for Tribes to Develop Environmental Programs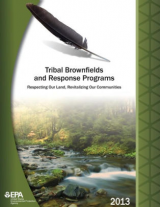 With the new decade come two new significant authorities. In 2001, Congress bolsters implementation of federal environmental programs in Indian country through the Direct Implementation Tribal Cooperative Agreements authority Exit. DITCA authority enables EPA to award cooperative agreements with Indian tribes and eligible intertribal consortia for tribes to act on behalf of EPA in carrying out certain implementation functions of Federal environmental programs. EPA and tribes continue to use this authority to build tribal capacity in environmental program implementation.
In 2002, tribes are eligible for Brownfields authority and funding under the Small Business Liability Relief and Brownfields Revitalization Act amendments. The new Brownfields law enables tribes to establish and enhance tribal environmental response programs, including funding for voluntary cleanup programs.
Read more about the Brownfields Amendments.
2003
Federal Agencies Partner to Form the Federal Infrastructure Task Force (ITF) to Improve Access to Safe Drinking Water and Basic Sanitation for Tribal Communities.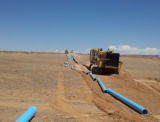 Recognizing a need to bring access to safe drinking water and sanitation to tribal communities across the country, EPA and its federal partners---Indian Health Service, Housing and Urban Development, Bureau of Indian Affairs, Department of the Interior, and Department of Agriculture---signed an MOU and began work to coordinate federal efforts to deliver water infrastructure and wastewater infrastructure to tribal communities. In 2012, the ITF expanded its mission to also include coordination of solid waste management services to tribal communities.
2005
EPA Adopts Innovative Federal Air Rules for Indian Reservations (FARR) Regulation.
The FARR is a set of air quality regulations that apply to Indian reservations in Idaho, Oregon and Washington. The FARR protects human health and the environment for approximately 200,000 people on reservations in the Pacific Northwest. These rules significantly increased basic air quality protection as applied to Indian reservations under the federal Clean Air Act.
Read more about the FARR regulation.
2007
The First Tribal Implementation Plan (TIP) Is Approved by EPA and Put Into Effect by the St. Regis Mohawk Tribe
The St. Regis Mohawk Tribe protects air quality on the reservation through the approved TIP.
A TIP is a set of regulatory programs a tribe can develop and adopt to help attain and/or maintain national air quality standards. Under the provisions of the Clean Air Act, tribal nations that meet eligibility criteria can be treated in the same manner as a state for the purpose of developing clean air plans. The Saint Regis Mohawk Tribe met the required criteria for developing a plan to protect the air quality within the exterior boundaries of the reservation.
2010
Tribal Environmental Professionals and EPA Engage in a National Tribal Lands Forum.

Under a cooperative agreement with EPA, the Institute for Tribal Environmental Professionals (ITEP) hosts the first annual Tribal Lands Forum focused on land protection and cleanup programs. This annual event is a follow on from the early biannual national tribal conferences on environmental management.
Read more about the TLEFs Exit.
2011
EPA Issues the EPA Policy on Consultation and Coordination With Indian Tribes.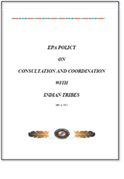 The EPA Consultation Policy established clear EPA standards for tribal consultation. It defines when and how consultation takes place, creates an infrastructure of designated EPA consultation contacts to promote consistent use of the process, and establishes management oversight and reporting to ensure accountability and transparency.
EPA takes its government to government responsibilities with tribes seriously. Since issuing the EPA Consultation Policy in 2011, EPA has consulted on over 500 actions and continues to seek engagement with interested tribes on EPA decisions and actions that may affect tribes, keeping EPA's policy in full effect.
Read more about EPA's Policy on Consultation and Coordination with Indian Tribes.
2012
Quapaw Nation Breaks Ground to Lead Cleanup of Tribal Lands at a Federal Superfund National Priorities List site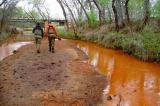 Tar Creek, Ottawa County, Oklahoma – Quapaw Nation built capacity in the Superfund process and is the first tribe to conduct cleanup actions on tribal lands at one of the largest and oldest Superfund sites in the country. In the next six years, the tribe will repair more than 300 acres of land, and together with the Oklahoma Department of Environmental Quality, will remove over 1.5 million tons of mining waste. Continuing progress in 2020, EPA released the Site-wide Strategic Plan which accelerated cleanup and resulted in the first national conservation easement recorded on tribally-owned property at a Superfund Site, providing a healthier environment for the citizens of Northeastern Oklahoma.
Read more about Tar Creek Strategic Plan to Improve Cleanup Progress.
2016
EPA's E-Enterprise for the Environment Leadership Council (EELC) Charter Establishes Equal Representation for EPA, States, and Tribes.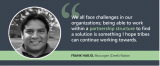 Through a shared governance framework, E-Enterprise is a model for modernizing the implementation of our environmental programs, improving data integrity and communicating accurate information and enabling more informed and timely decision making and better environmental results.
2016
Congress Initiates the Multipurpose Grant (MPG) Funding Authority to Support Tribal Program Implementation.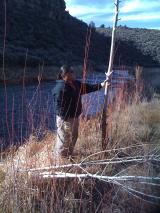 MPG's are EPA's first cross-program funding that eligible tribes can apply for to directly support their implementation of EPA delegated and approved federal environmental programs. MPG awards continue EPA support for tribes who have built tribal program capacity and are implementing or ready to implement an environmental program. As such, MPGs complement funding under the Indian General Assistance Program (GAP), and other EPA tribal capacity building funding, so that tribes can pursue the implementation role envisioned by federal statutes and EPA. MPG funding works to successfully address tribal implementation of federal environmental programs versus state implementation of the same programs.
2020
EPA Approves Record Number of Regulatory TAS Applications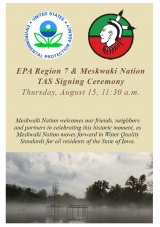 The EPA approves 9 regulatory program treatment as a state (TAS) approvals under the Clean Air Act and Clean Water Act from January – June 2020. This is a record number of TAS approvals for an entire calendar year and adds on to a record three-year period! Several federal environmental laws authorize EPA to treat eligible federally recognized Indian tribes in a similar manner as a state for implementing and managing environmental programs. These approvals represent significant efforts by tribes and EPA to work as co-regulators, develop strong environmental programs and begin program implementation.
Read more about EPA TAS approvals.
2020
EPA Highlights 50 Years of Environmental Progress Achieved in Partnership With Tribes.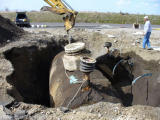 Since the first statutory amendments for tribes to seek Treatment as a State, 67 tribes have received authority to establish water quality standards and Section 401 certification authority for their reservations, one tribe has PWSS primacy, 2 tribes have UIC primacy, and 18 tribes are implementing Clean Air Act regulatory or permit programs in Indian country (6 Tribal Implementation Plans, 2 Title V programs, and 9 tribes with delegation of the Federal Air Rules for Reservations (FARR)). An additional 6 tribes have completed Class I airshed designation. These numbers continue to grow as tribes seek a greater role in environmental protection on their own lands.
Progress is being made to address tribal water infrastructure challenges. Since 2009, EPA, in coordination with its federal partners provided access or had access restored to an estimated 84,795 American Indian and Alaskan Native homes for safe drinking water, and to an estimated 67,423 American Indian and Alaskan Native homes for basic sanitation.
Regarding cleanup of contaminated lands, since the beginning of EPA's Underground Storage Tank (UST) Program, a total of 1,115 cleanups have been completed in Indian country. Since the 2002 Brownfields law, CERCLA 128(a) funds have been utilized to oversee the cleanup of 2,718 properties for a total of 72,545 acres on tribal lands ready for reuse. In FY19, approximately 18 tribes received funding to actively participate with EPA in the Superfund process and 94 tribes had an identified interest in a Superfund site. Read more about tribal involvement in land cleanup laws and regulations.
The EPA and its partners remain committed to working to ensure that tribal communities have access to clean and safe water, air and land.
2020
EPA 50th Anniversary Celebration Recognizes Partnership with Tribes.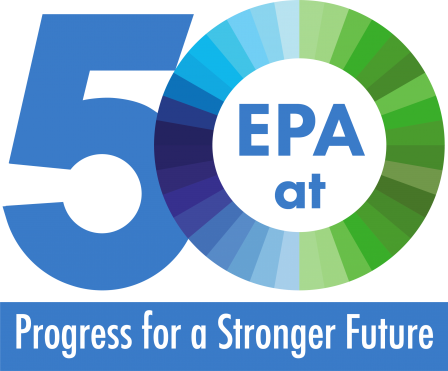 EPA celebrates it's 50th Anniversary with a special recognition of the agency's partnership with tribes.
Read more about the EPA's 50th Anniversary: Celebrating Partnerships.
2020
Thank You!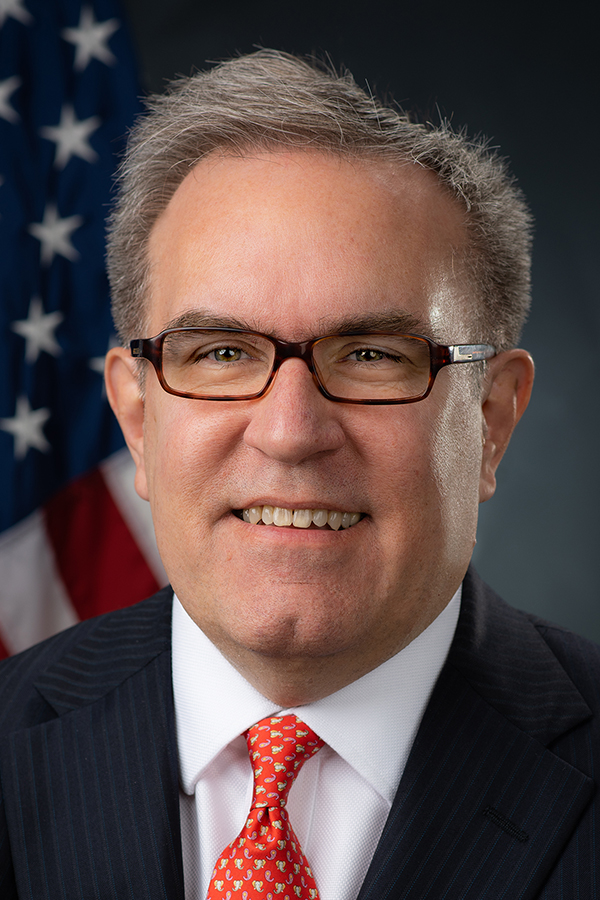 "As we commemorate EPA's 50th Anniversary we acknowledge and commend our tribal partners' environmental stewardship and reiterate EPA's commitment to helping tribal communities develop and strengthen their environmental programs. EPA was the first federal agency with a formal policy specifying how it would interact with tribal governments and consider tribal interests in carrying out its programs to protect human health and the environment. We are honored to work with our sovereign nation tribal partners to protect public health and the environment. We look forward to another 50 years of tremendous success protecting human health and the environment in Indian country."
-- Andrew Wheeler, Administrator, Environmental Protection Agency