Urban Waters National Training Workshop 2016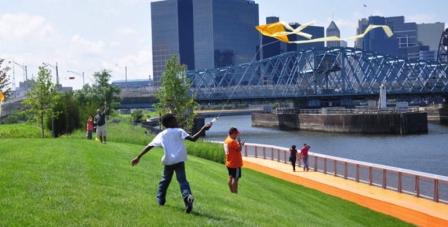 The Urban Waters National Training Workshop
July 26-28, 2016
Arlington, VA
On this page:
This workshop was free and open to all. Over 400 participants attended. 

This is your chance to access representatives of the 14 federal agencies in the Urban Waters Federal Partnership who are committed to supporting your efforts to improve local waters and your community. 
---
National Training Workshop Goals
1. Strong Urban Waters Movement:
2. Authentic Community Engagement:
3. Partnerships on the Ground:
Inspire and strengthen the urban waters movement to build and sustain robust effective partnerships across the country.
Strengthen our skills in working together with underserved communities to address community-based priorities and environmental justice challenges.
Connect, share, and learn with other innovators about how to convene, engage, and succeed in our partnership work.
---
Agenda
Click here to access the final detailed agenda. 
Click here to access the at-a-glance agenda.
Click here to see afternoon tour options for Thursday, July 28th.You may need a PDF reader to view some of the files on this page. See EPA's About PDF page to learn more.
Hotel, Rooms, and Directions
This year's National Training Workshop will be held at the Sheraton, Pentagon City.Exit
900 S. Orme St. Arlington, VA 22204 
Click here for directions on getting to the hotel.
---