Not Approved Under 40 CFR Part 136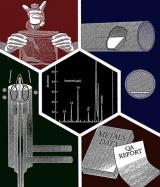 In addition to developing and approving methods for use in compliance monitoring, EPA may develop methods to support studies of specific industries (e.g., the Effluent Guidelines program) or for use in broad national surveys. If such studies or surveys lead to regulatory limits of new contaminants, EPA approves the applicable methods for nationwide or industry-specific use through rulemaking which includes an opportunity for public comment.
Although the following methods are not in EPA regulations, they may be of interest to regulated entities, permitting authorities, and the public. The presence of a method here does not imply a regulatory requirement for its use.
---
You may need a PDF reader to view some of the files on this page. See EPA's About PDF page to learn more.