EPA Collaboration with Sub-Saharan Africa
EPA's environmental program in Sub-Saharan Africa is focused on addressing Sub-Saharan Africa's growing urban and industrial pollution issues impacting people's health, particularly vulnerable populations such as children and the economically disadvantaged. Areas of focus include outdoor and indoor air quality, water quality, and exposure to toxic chemicals. 
Learn more about our key activities in Sub-Saharan Africa:
Current and Recent Activities
---
---
Current and Recent Activities
Air Quality Management Planning in Africa
In urban environments, people and pollution often come together, requiring a concerted effort to reduce human exposure and health impacts.  Many of the most rapidly growing urban areas in developing countries experience significant health and climate impacts from air pollution, but have limited data, resources and capacity to address it. EPA's Megacities Partnership assists targeted countries as they develop air quality management plans, using an approach that can be applied across cities in Africa and other areas around the world. 
Accra, Ghana
The first-ever Megacity Partnership, which happened in Accra, Ghana, showed how decision support tools, such as the Environmental Benefits Mapping and Analysis Program-Community Edition (BenMAP-CE) tool, could be used in a wide variety of situations to assess the health burden of air pollution and potential benefits of air quality improvement programs. Under the Partnership, Ghana EPA staff were trained to analyze the benefits of air pollution control, including healthier populations and economic productivity, and to compare costs to set priorities.  In addition, under the Partnership EPA is assisting Ghana EPA to manage their air quality monitoring data. 
EPA built upon Ghana EPA's experience using air quality monitoring and analysis to strengthen their understanding of pollution sources and prioritize reductions. These priorities were then included in an air quality management plan that identifies areas for action, including revised national ambient air quality standards and vehicle emissions testing. The Ghana EPA launched the Greater Accra Metropolitan Areas Air Quality Management Plan (64 pp, 2.2M, About PDF)Exitin August 2018.
Many other African cities can usefully follow the Ghana EPA example of assessing air quality, understanding the benefits of taking action, and developing a plan to take action. This project serves as a replicable model for air quality management planning.
Addis Ababa, Ethiopia 
In the second Megacity Partnership in Africa, EPA is working to develop an integrated air quality action plan for Addis Ababa, Ethiopia. This work is being undertaken in collaboration with the Addis Ababa  Environment Protection and Green Development Commission; Ethiopian Ministries of Health and Environment, Forest and Climate Change; the Addis Ababa Mayor's office; and the Ethiopian Meteorological Agency. EPA will also collaborate with UN Environment on a technical training program to build capacity on air quality assessment and communications/awareness-raising.
To date, the project team has reviewed available information to analyze the current health burden of particle pollution and priority emissions sectors. Next steps include finalizing the Air Quality Management Plan (AQMP) and working with interested parties to implement priority measures.    

West Africa Drinking Water Laboratory Capacity Program
The overall goal of the Drinking Water Laboratory Capacity Building Program in West Africa was to ensure the delivery of clean water in urban areas by building capacity of labs for sampling, analysis, and quality assurance, beginning in Ghana. The work, funded by USAID and conducted in collaboration with Ghana Water Company Limited (GWCL) and the African Water Association (AfWA), enhanced the proficiency of participating labs by training personnel to use best available methods to produce high quality analytical data. 
Program results have included:
A new Quality System and Quality Assurance Manual was developed for drinking water labs in Ghana, which can be shared in the region. The Laboratory Quality Assurance Manual was completed and distributed to all eleven regions of the GWCL in 2019. 
Labs in Ghana have adopted good practices for data collection and analysis. 
Through AfWA's peer-peer learning system, a mentoring relationship was developed between Ghana and Anglophone countries in West Africa (Nigeria). A peer-peer learning plan was developed with trained auditors available. 
GWCL and other AfWA member utilities developed enhanced knowledge to conduct lab audits and to adopt good practices and methods, including proper contents of a lab quality manual and access to available training resources.

Addressing Lead Paint in Africa
EPA is chair of the Advisory Council of the Global Alliance to Eliminate Lead Paint, Exit which is working toward a goal of laws banning lead paint in all countries. 
In Sub-Saharan Africa, Cameroon, Kenya, Tanzania, South Africa and Ethiopia have lead paint laws as of July 2018.
The UN Environment Program has received approval for a multi-year Global Environment Facility (GEF) project on Lead Paint. The project has two main goals: helping 40 countries to establish or improve lead paint laws and conducting Industry demonstration projects with small and medium size enterprises in 5-6 countries. Both goals include work in African countries.
To kick off the UNEP GEF Lead Paint Project in Africa, an African regional workshop Exitwas held in May 2019 in Abidjan, Côte d'Ivoire. The workshop provided an overview of the Lead Paint Alliance recommended actions and available advice to support the establishment of lead paint laws in the African region. Fifty participants from at least 20 countries attended, including representatives from African environment and health agencies, industry and civil society.
Educational Partnerships for Innovation in Communities (EPIC) Africa Network
The EPIC model partnership pairs universities with cities to enhance a city's capacity to build resilience, adapt and develop more sustainably. Cities take the lead in identifying priority issues to address.
The EPIC Network (EPIC-N) Exitcurrently consists of a Secretariat and 38 implementing partners, including five international partners. The EPIC Africa network, formed in October 2017, was the first EPIC network outside of the US. The first Africa training workshop took place in Durban, South Africa in February 2020. Exit
In Africa, EPIC projects are currently underway in Zambia, South Africa, Kenya and Mozambique. Examples of projects in Africa include:
ZambiaExit: Students assessed options for improving storm-related flooding, runoff and sewage for the Lusaka informal settlement, and prepared a report to the city council listing options for action.
South Africa: Students are researching techniques and developing plans to restore ecosystem function to the wetlands in the township of Durban to control flooding and siltation issues.


 

Global Methane Initiative in Africa

The Global Methane Initiative (GMI) is a voluntary, multilateral partnership that aims to reduce global methane emissions and to advance the abatement, recovery and use of methane as a valuable clean energy source.  EPA plays an active leadership role in the GMI.

Four countries in Africa (Cote-D'Ivoire, Ethiopia, Ghana and Nigeria) are working through the GMI to better manage and work to reduce methane from municipal solid waste. 
Learn more about country projects on the GMI website:
---
Past Activities
Good Environmental Governance
Water and Sanitation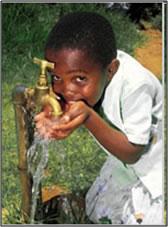 EPA worked to improve public health through increasing the capacity of urban providers in Sub-Saharan Africa to deliver safe drinking water in a sustainable way through piped water supply systems, through the development and implementation of Water Safety Plans (WSPs). This work was conducted in partnership with the International Water Association (IWA), Exit the World Health Organization (WHO), ExitUnited Nations-Habitat Exit and local water utilities. The goal of the program was to establish a foundation to scale up WSP implementation across the Africa region to ensure that a significant proportion of urban populations in the African continent are consistently supplied with safe drinking water.
Project elements included the formation of nine Water Safety Plans through three Water Operator Partnerships (WOPs). The project also included WSP training and the development of an online Water Safety Portal for Africa. EPA and partner countries also created the Africa Water Safety Plan Network with the mission to achieve reliable, consistent and equitable supplies of safe drinking water in Africa. Members included EPA, IWA, WHO, UN-HABITAT, Aquaya, the African Water Association, GIZ, and Cap-NET (UNDP). 
Ambient Air Quality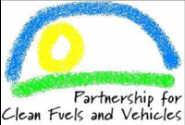 EPA has been involved in improving vehicle fuels and promoting emissions control technologies to improve air quality in urban areas. As a founding Partner of the Partnership for Clean Fuels and Vehicles (PCFV), EPA was involved in providing support to Sub-Saharan Africa (SSA) in phasing out of leaded gasoline, which occurred throughout the region in January 2006. Building on this success, EPA worked through PCFV to support Sub-Saharan African countries to lower sulfur in fuels.
Global Methane Initiative
Past activities in Sub-Saharan Africa under the GMI include: 
Accra, Ghana: EPA developed and implemented a project to address short-lived climate pollutant (SLCP) emissions from the solid waste sector in Accra. This project was conducted in collaboration with local government officials at the Accra Metropolitan Assembly (AMA), national government officials from the Ghana Environmental Protection Agency, representatives of private companies in the waste management sector, and other partners.
Addis Ababa, Ethiopia: Under the Climate and Clean Air Coalition (CCAC), EPA worked with local government officials at the City Government of Addis Ababa (CGAA) and other local partners to develop and implement a project to address SLCP emissions from the solid waste sector in Addis Ababa. Subsequently, EPA provided technical assistance and capacity building for the closure of the Addis Ababa dumpsite and the opening of their new sanitary landfill, in partnership with the Solid Waste Institute for Sustainability and the Horn of Africa Regional Environment Centre (HoA-REC). The technical assistance included onsite training at the University of Texas Arlington and the City of Denton, Texas landfill.
Nairobi, Kenya: EPA worked with the GMI and the CCAC to provide technical expertise to support the Kenyan National Environmental Management Authority (NEMA) to improve Kenya's National Solid Waste Management Strategy. This work included a pilot to test implementation of the national strategy and design of landfill gas capture projects to reduce emissions.
Toxic Substances: E-Waste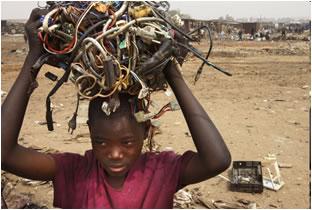 In support of the goals of the National Strategy for Electronics Stewardship in the United States, EPA worked with partners in Africa to develop and support projects on the sustainable management of electronic waste, including:
Ethiopia: Through cooperation with the United Nations University Solving the E-waste Problem (UNU-Step), EPA worked in Ethiopia with government officials, as well as industry and NGO stakeholders, to strengthen the capacity of a demanufacturing facility that can safely recycle end-of-life used electronics.  
Nigeria:  In 2015, the UNU-StEP Initiative, with financial support from EPA and the German Senior Expert Service, launched a Person-in-the Port (PiP) Project in Lagos, Nigeria.  Through the PiP Project, a Nigerian e-waste expert collected qualitative and quantitative information on imports of electronics into the Port of Lagos over a period of 6 months.  This effort could serve as a model for countries with e-waste import problems that wish to gain a better understanding of the flows of used electronics and e-waste.
Learn more:
---
Contacts 
For additional information about EPA's work with Sub-Saharan Africa, contact:
Teresa Kuklinski
U.S. Environmental Protection Agency
Office of International and Tribal Affairs (2670R)
1200 Pennsylvania Ave., NW
Washington, DC 20460
(202) 564-0246