EPA Activities for Reducing Lead Exposures
EPA efforts to reduce childhood lead exposures include a wide range of activities such as funding for community interventions and outreach, education and training, surveillance, and regulation and enforcement. Below are some examples of on-the-ground work that is occuring in EPA's regions to help reduce lead exposures. For more information on the work being done, please click here to view EPA's Protecting Children From Lead Exposures.
On this page:
Accelerated cleanup of lead smelter site in Pueblo, Colorado
(2014–2018)
EPA has increased funding and accelerated cleanup at the Colorado Smelter Superfund site. EPA listed the Colorado Smelter, a silver and lead smelter operated in Pueblo, Colorado, from 1883 to 1908, on the National Priorities List in December 2014. The site was listed due to high levels of arsenic and lead identified in smelter slag, in neighborhood soils and at approximately 1,700 residential properties both indoors and in yards.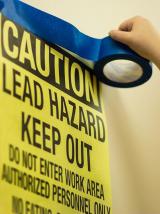 In summer of 2018, EPA announced $15 million a year for the next 5 years will be used to accelerate the cleanup of the Colorado Smelter Superfund site. The additional funding will speed up the sampling and cleanup activities in the residential area of the site and should result in the completion of the cleanup about six years sooner than previously estimated. EPA's work will help to significantly lower blood lead levels particularly in children, who are most vulnerable to the harmful effects of lead poisoning.
In addition to accelerating the cleanup at the Smelter site, EPA has provided over $500,000 since 2014 to the Pueblo Department of Public Health and Environment for lead investigations, health education and outreach, blood lead screenings and in-home lead risk assessments.
Support for water infrastructure improvements in Flint, Michigan
(2017)
The City of Flint created the FAST Start program to identify and replace lead service lines across the city. Initial funding for the program was provided by the State of Michigan. In March 2017, EPA awarded $100 million in supplemental drinking water state revolving funds (DWSRF) pursuant to the Water Infrastructure Improvements for the Nation (WIIN) Act to the Michigan Department of Environmental Quality to support infrastructure improvements in Flint. These supplemental DWSRF were provided to address the declared emergency under the Robert T. Stafford Disaster Relief and Emergency Assistance Act relating to the public health threats associated with the presence of lead or other contaminants in drinking water.
The City allocated $40 million of WIIN funds toward lead service line replacements. Funding is also made available through the settlement of the Concerned Pastors for Social Action v Khouri case (finalized in April 2017) which is expected to provide an additional $47 million. The City reported that since FAST Start began, crews from five area companies have completed excavation at 15,592 homes.
Overall, to date, service lines to 7,358 homes have been identified as lead and/or galvanized steel and have been replaced, including 1,130 homes found this year.
Public outreach for lead-safe renovation in Denver, Colorado
(2015–present)
EPA is reaching out to increase public awareness of EPA's Renovation, Repair, and Painting Rule to increase consumer demand for lead-safe renovations and to protect vulnerable populations from exposure to lead-based paint hazards in the Denver area.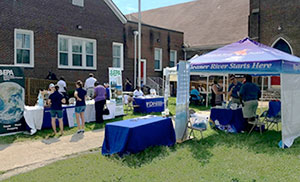 In addition to EPA's compliance assistance efforts, the agency is inspecting work sites to ensure that renovators work in a lead-safe manner when disturbing paint in pre-1978 homes and child-occupied facilities.
EPA worked with the City and County of Denver building permitting department to get the word out on the Lead RRP Rule and lead-based paint testing to renovators and contractors. 
EPA worked with the State of Colorado's Department of Public Health and Environment to promote lead poisoning prevention through their child care regulations and child care inspections. 
EPA conducted 61 lead inspections that resulted in 32 enforcement actions, 10 penalty orders totaling over $100,000 in fines, and a supplemental environmental project resulting in lead-based paint testing. 
EPA aired a series of public service announcement videos on English and Spanish-speaking television stations, on news station websites, and via a targeted email campaign, as well as publishing lead poisoning prevention awareness ads in local newspapers. 
EPA Raises Awareness of Lead-Based Paint in St. Joseph, Missouri
(2018)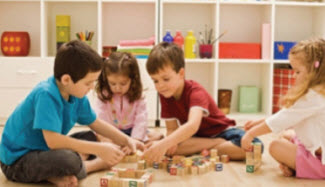 EPA includes public education and outreach as part of its lead reduction strategy because addressing conditions before a child is exposed is still the best strategy to protect children from lead poisoning. In St. Joseph, Missouri, 15% of children tested from 2010-2015 had elevated blood-lead levels—more than three times the national average (4%). To help address this, EPA selected St. Joseph as the focal point of a geographic initiative throughout the coming year. EPA partnered closely with the City of St. Joseph, city health department, and the Missouri Department of Health & Senior Services in outreach activities.
Federal partners include the Agency for Toxic Substances and Disease Registry (ATSDR), HHS and HUD. Activities will include a variety of outreach, compliance assistance, and enforcement activities such as:
Conducting lead-safe certified program training for commercial renovators, and compliance inspections;
Working with area home improvement stores to share lead safety information, and demonstrate lead-safe practices for do-it-yourself home renovators;
Visiting daycare facilities, including home daycares, to teach children and parents how to reduce exposure to lead-paint dust;
Engaging with local community groups to determine how to best share resources and training opportunities with their members;
And coordinating lead safety media coverage and radio public service announcements.
As part of the St. Joseph, Missouri, Geographic Initiative, four EPA team members participated in the annual Tiny Tot Town Event in St. Joseph, Missouri, on October 9, 2018. This event sought to create an interactive simulated community to introduce children to life in their town.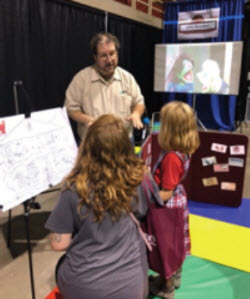 Children explored Tiny Tot Town by strolling the streets, meeting with store owners, bankers, librarians, and other professionals in the community. Through experiential learning, children understand their town and their importance in the community. The EPA team set up a booth that highlighted how to avoid lead exposure, and educated children and parents about easy steps they can take to stay lead-free. They also passed out handbooks for parents and coloring books for children. Approximately 300 people stopped by the EPA booth to learn about living lead-free!
EPA staff participated in the Southside Fall Festival Parade on September 15, 2018 and distributed lead poisoning awareness and prevention materials to educate the community on how to reduce children's lead exposures. Approximately 1,000 people attended.
USS Lead Superfund Site
(2018)
The U.S. Smelter and Lead Refinery, Inc. (USS Lead) Superfund Site is located in the city of East Chicago, Indiana. Part of the site is a 322-acre residential area with approximately 1,100 properties, including homes, various commercial businesses, parks, schools and public buildings. On November 30, 2012, EPA issued its final cleanup plan for the residential area that has been divided into three zones.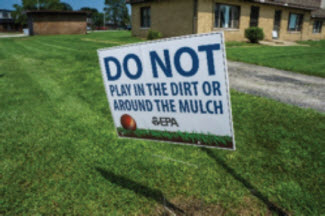 The plan includes removal and off-site disposal of soil with lead concentrations exceeding 400 milligrams per kilogram, or mg/kg, and arsenic concentrations exceeding 26 mg/kg. In September 2016, EPA began cleaning up soil at priority properties (high lead and/or arsenic concentrations at the surface and/or pregnant women and children under the age of seven present) in zones 2 and 3. Followed by soil removal actions with sampling of indoor dust at cleaned properties and providing indoor cleanup, if necessary. EPA cleaned up the soil at 55 properties before pausing work due to winter conditions.
As of November 2017, EPA had sampled almost all Zone 2 and 3 properties. In 2017 and 2018, EPA removed 37,614 tons of lead- and/or arsenic-contaminated soil from 287 properties in zone 2 of the site and 27,662 tons of lead- and/or arsenic-contaminated soil from 240 properties in zone 3 of the site. Indoor cleaning was conducted at residences where sampling identified indoor dust contamination above screening levels.
EPA updated its community engagement plan in 2017 to revamp communication and enhance service to the residents of the site. Several improvements were made including publishing a dedicated hotline number for the site, appointing a dedicated and experienced Community Involvement Coordinator as the full-time point-ofcontact for residents and establishing a community information office at the former Carrier Gosch Elementary School.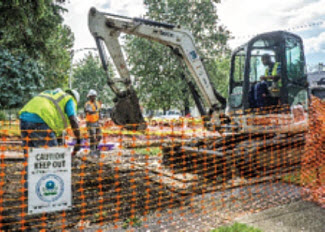 The Department of Housing and Urban Development (HUD) and the East Chicago Housing Authority (EHCA) demolished the former West Calumet Housing Complex—part of Zone 1 of the Superfund site. All residents have moved out. EPA worked closely with ECHA and HUD to ensure demolition of the complex did not pose environmental or health risks to the surrounding neighborhoods.
In fall 2018, EPA expects to announce its proposed plan to cleanup lead and arsenic in soil in Zone 1 of the site—the former location of the now demolished West Calumet Housing Complex. EPA will take public comments on the plan for 60 days and hold a public hearing in the community.
In October 2018, EPA and local health agencies sponsored a blood lead level testing event in one of the neighborhoods in the Superfund site to encourage parents to have their children tested for lead. Forty-two children and 11 adults were tested at a mobile lab. EPA recently awarded a $50,000 Superfund Technical Assistance Grant for communities to the East Chicago Calumet Coalition.