Patient Education Tools - Ozone Pollution and Your Patients' Health
You will need Adobe Acrobat Reader to view the Adobe PDF files on this page. See EPA's PDF page for more information about getting and using the free Acrobat Reader.
Ozone and Your Health: This pamphlet covers who is at risk from exposure to ozone, what health effects are caused by ozone, and provides simple measures to reduce health risk.  
PDF (2pp, 2.5 MB)
Air Quality Index - A Guide to Air Quality and Your Health: This booklet explains EPA's Air Quality Index and the health effects of major air pollutants. PDF (12pp, 629KB)
AQI Forecasts: Your Advance Notification About Unhealthy Air: This brochure explains how to use the Air Quality Index, and how high levels of ozone and particle matter can affect your health. Learn where this pollution comes from and what you can do to protect yourself when air quality is poor. PDF (2pp, 3MB)
Effects of Common Air Pollutants Medical Poster: This colorful poster is designed for use in patient waiting areas or exam rooms to educate your patients about the health effects of air pollution on the respiratory and cardiovascular systems. PDF (1pp. 888KB) | PDF "18x24" Printable Version (1p, 7.9MB)
Heart Disease, Stroke, and Outdoor Air Pollution: A fact sheet to increase awareness that air pollution can trigger heart attacks, stroke, and other health effects. It includes information about risk factors and warning signs for heart disease and stroke.  PDF (2pp. 325KB) 
Asthma and Outdoor Air Pollution: A fact sheet to increase awareness that air pollution can make asthma symptoms worse and can trigger attacks in people with asthma. It also includes steps to take to protect health and reduce exposure.  PDF (2pp. 502KB)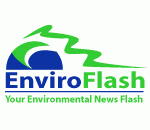 EnviroFlash: An email and cell phone notification service that gives you up-to-date, local air quality information. Sign up at www.enviroflash.info.
Why is Coco Orange?: A picture book to educate children about the Air Quality Index and how to stay healthy when the air quality is bad. Ages 4-8. See picture book page.
Some of these publications are available En español.
Additional US EPA Links:
Asthma and Indoor Environments provides resources and educational tools to help parents and children learn about asthma triggers and manage their health. Most materials are offered in English and Spanish.
More publications are available on the AIRNow website.