SmartWay Webinars & Events

EPA hosts free webinars to help you learn how to get the most out of the SmartWay Program. 
On this page:
---
Register for Upcoming Webinars
Participants must pre-register. 
Registration closes at 12:00 pm on the day of the webinar.
Click the event name for a description and registration links.
Have an idea for a webinar?  Email your idea to (smartway_transport@epa.gov) with the subject line "SmartWay Webinar Suggestion."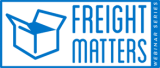 Learn more about SmartWay's Freight Matters! Webinar Series: This series features leaders in the freight sector discussing trends and issues that matter to your business.
---
Past Webinars
Webinar Type

Event Name
Primary Audience
Education
2020 SmartWay Carrier Awardees Share Effective Strategies 
All Partners, General Audience
Education

Sustainability

 Strategies for Third Party Logistics

All Partners, General Audience

 

Education 
Strategies for Saving Fuel, Money and the Environment
All Partners, General Audience
Tool Demo
2020 SmartWay Shipper Tool Demonstration
Shippers
Education
2020 SmartWay Logistics Tool Demonstration
Logistics Companies
Education
Getting C-Suite Buy-in for Your Freight Sustainability Efforts
All Partners, General Audience
Tool Demo
2020 SmartWay Multimodal Tool Demo Webinar
Multimodal Carriers
Education
2020 SmartWay Award Criteria Webinar
All Partners
Freight Matters!
Toward Greener Supply Chain:  How The Home Depot reduces its environmental footprint and costs
All Partners, General Audience
Tool Demo
SmartWay Truck Carrier Tool Advanced Class: Getting the Most out of Your SmartWay Participation
Truck Carriers
Tool Demo
Introduction to the 2020 SmartWay Truck Carrier Tool
Truck Carriers
Education
SmartWay New and Prospective Partner Orientation:  Tips for a Rewarding Partnership Experience!
 Prospective Partners, New
Education
SmartWay Awardees Share Best Practices
All Partners
Education
National Affiliate Conversation:  Let's Talk!
Affiliates
Education
Attention All Truck Fleets:  Hear the Latest on the SmartWay Designated Specification for Day Cabs!
Truck Carriers
Education
SmartWay Shippers: Where do you find your freight activity data?
Shippers
Freight Matters
Creating Sustainability at Airports
Air Carriers
Education
National Conversation with SmartWay Affiliates Get Ready for Earth Day!
Affiliates
Freight Matters
The "Green Supply Chain":  A critical assessment of a multimodal, multinational freight supply chain of a Fortune 50 retailer
All Partners, General Audience
Education
Learn What It Means to be a Shipper of Choice
Shippers
Education
Understanding SmartWay Shipper Performance  
Shippers
Freight Matters
How Electric Trucks, Big Data, and Connectivity are Changing the Freight Industry
All Partners, General Audience
Education
SmartWay New Partner Orientation: Tips for a Rewarding Partnership Experience
All Partners
Education
The Value and Benefits of Partnering with SmartWay
All Partners, General Audience
Education
A National Conversation with SmartWay Affiliates
Affiliates
Education Webinar
Running on Less
Truck Carriers
Freight Matters Webinar
Using Freight Supply Chain Performance Benchmarking to Meet Corporate Social Responsibility (CSR) Demands
All Partners
Freight Matters Webinar
Small, Smart & Sustainable: How Businesses Are Winning Big with Smart & Sustainable Freight Practices
Truck Carriers, Shippers
Education Webinar
Best Practices of a Preferred Shipper
Shippers
Freight Matters Webinar
Boosting Freight Sustainability at Lower Costs
All Partners, General Audience
Education Webinar
SmartWay Affiliates in Action
Affiliates
Education Webinar
Livable Streets vs. Deliverable Streets
All Partners, General Audience
Education Webinar
Maximize your Efficiency with Fuel Saving Strategies and Technologies
Truck Carriers
Freight Matters Webinar
Key Trends Shaping the Future of Freight
All Partners, General Audience
Education Webinar
Shippers: Learn About Resources for Aligning Win-Win Relationships With Your Carriers
Shippers
Education Webinar
SmartWay Affiliate Challenge Roundtable Chat
Affiliates
Education Webinar
Unlocking SmartWay Data for Shippers: Optimize Supply Chain Decision Making and Enhance CSR Reporting
Shippers
Freight Matters Webinar
Efficiency Begins at Home, but What About the Neighbors: Getting to Know Your SmartWay Carriers!
All Partners, General Audience
Education Webinar
Shippers: There's a SmartWay for You
Shippers
Education Webinar
Strut your SmartWay Stuff
All Partners
Education Webinar
The Business Case for Becoming a SmartWay Shipper
Shippers
Education Webinar
The Business Case for Becoming a SmartWay Carrier
Carriers
Freight Matters Webinar
The Power of SmartWay Partnerships
All Partners, General Audience
Tool Advanced Webinar
SmartWay Shipper Tool Advanced Class: Using the "Shipper Strategies" Tab in the SmartWay Shipper Tool
Shippers