Manufacturing Sectors
This section examines how TRI chemical wastes are managed in the manufacturing sectors (defined as facilities reporting their primary NAICS codes as 31-33).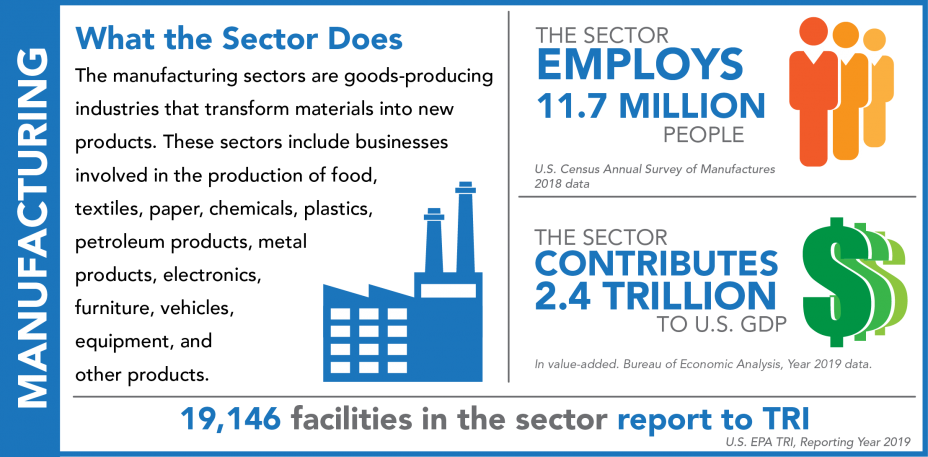 This map shows the locations of the manufacturing facilities that reported to TRI for 2019, sized by their relative releases. Click on a facility for details on its TRI reporting.
For 2019, nearly 90% of the facilities that reported to TRI were in a manufacturing sector. The manufacturing sectors accounted for most (88%) of the 30.7 billion pounds of production-related waste managed reported to TRI for 2019. Two subsectors of manufacturing, chemical manufacturing and fabricated metals, are highlighted in more detail later in this section.
The TRI-covered industry sectors not categorized under manufacturing include metal mining, coal mining, electric utilities, chemical wholesalers, petroleum terminals, hazardous waste management, and others.
---
This page was published in January 2021 and uses the 2019 TRI National Analysis dataset made public in TRI Explorer in October 2020.