Lists of Stressors from Monitoring Studies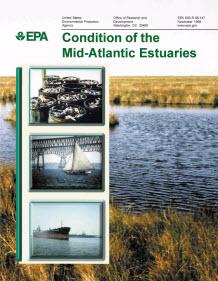 Monitoring programs conducted by government agencies and non-governmental organizations may identify types and levels of stressors. For example, U.S. EPA's Environmental Monitoring and Assessment Program (EMAP) has monitored common stressors found in estuarine systems (U.S. EPA 1998). Among those listed are elevated nutrient concentrations, prolonged phytoplankton blooms, low dissolved oxygen, and sediment contamination.
State agencies and volunteer monitoring programs also may be good sources of information on stressors. Maryland's Department of Natural Resources (DNR), for example, maintains a web site with links to maps indicating long term trends in total nitrogen, total phosphorus, and total suspended solids for third order and larger streams in the state of Maryland.
References